We Just Toured With Jessie Murph to Stand Up for Companion Animals!
If you love music and care about animals, you should def have singer Jessie Murph on your fave playlists. 🎵🐾
She's a big peta2 supporter (and we're Jessie stans 😊), so we're working together to speak up for companion animals. peta2 even joined her on her 2023 U.S. tour to talk to her fans about how they can help cats, dogs, and other animals! 💗
Here are Jessie's top ways you can be an angel for animals. 👼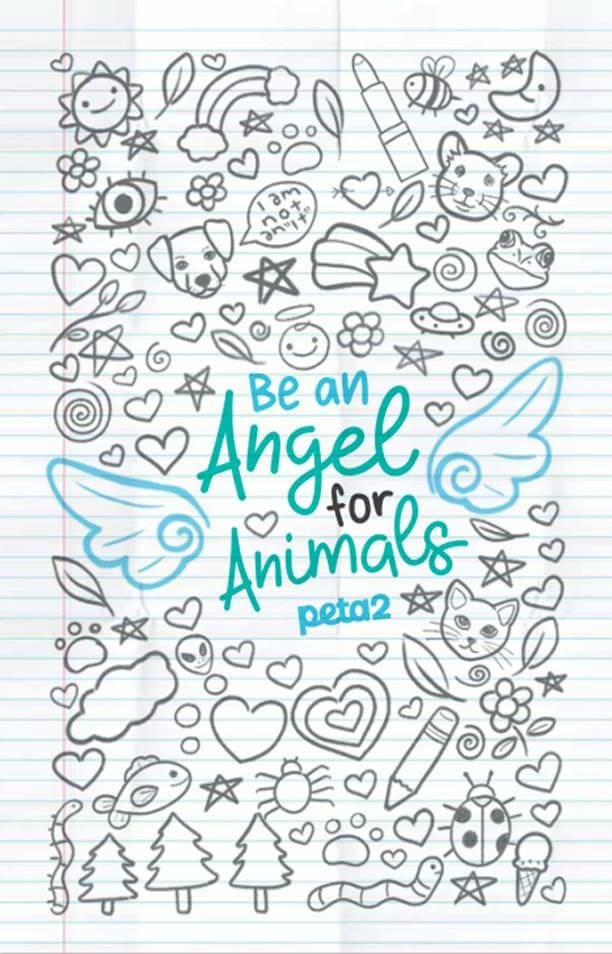 Have Your Animal Companions Spayed or Neutered
About 70 million homeless dogs and cats are struggling to survive across the country. Many adoptable animals are euthanized because there aren't enough loving homes for them all. You can help solve this problem by having your animal companions spayed (for females) or neutered (for males). The procedure has no effect on their abilities (aside from their ability to reproduce) or skills and prevents the birth of even more animals who could be at risk of ending up homeless.
Sterilization can also help prevent your animals from suffering from health problems like reproductive cancers. It can even reduce male animals' urge to roam, helping to keep them safe from outside dangers. Click here to learn more about how spaying or neutering improves companion animals' lives.
Adopt—Don't Buy
Do you want to add an animal companion to your family? Take Jessie's advice and adopt from your local animal shelter. Millions of dogs, cats, hamsters, rats, and others are waiting for a caring family to adopt them. Pet stores often get animals from suppliers that neglect and abuse them. Many suppliers and breeders keep small animals, like hamsters, in cramped and dirty bins and leave injured or ill ones to die without veterinary treatment. We can't support this cruelty. 😠
Tend to Your Animal Companions' Needs
As your animals' guardian, it's up to you to meet their individual needs. While we're at work or school all day, our dogs are at home waiting to see us. When you get home, don't rush to play video games or scroll through TikTok. Instead, spend quality time with your dog by taking them on a walk and letting them sniff around—it's what they love to do.
Never Leave Them Outside Alone
Animal companions should never be left outside unattended. Even if they're on a tether or surrounded by a fence, they could still get hurt. When they need to go to the bathroom or stretch their legs, stay outside with them to provide comfort and protection. Make sure they don't eat anything they're not supposed to, and block off areas they should avoid. And if it's too hot or cold for you to stay outside for long, it's also too hot or cold for your animals.
*****
Now that you're caught up on Jessie's tips on caring for animal companions, catch up on her music so you can sing along at one of her shows. In between belting out lyrics, check out this page to learn more about how you can give your animals the fulfilling lives they deserve. 💗🎵
Text
peta2

to

30933

for ways to help animals, tips on compassionate living, and more!

Terms for automated texts/calls from peta2: http://peta.vg/txt. Text STOP to end, HELP for more info. Msg/data rates may apply. U.S. only.