Mission: #BoycottSeaWorld, Beach Edition
TBH, I can't look out into the vast, mesmerizing ocean without thinking about Corky, Takara, Malia, and all the other animals imprisoned in concrete pools or glass tanks at marine parks like SeaWorld. We all know that they should be free in the ocean with their families.
Imagine being an orca and instinctually knowing you're meant to swim up to 150 miles a day—but you're stuck in what is essentially a bathtub. You might have been separated from your family, and you now have no choice but to live in a small space with orcas you may not get along with. Your existence is a never-ending nightmare—and spectators watch you with smiles on their faces. WTF, SeaWorld?
You can help the animals at SeaWorld.
Take your activism to the sand by reminding other beachgoers that the abusement park cruelly keeps orcas and other animals imprisoned. Simply write #BoycottSeaWorld in the sand, snap a pic, and post it on social media. Don't live near the beach? Use chalk to write this message on a busy sidewalk in your community. (Heads-up: You'll only be awarded points for taking this action once.)
Check out our example below: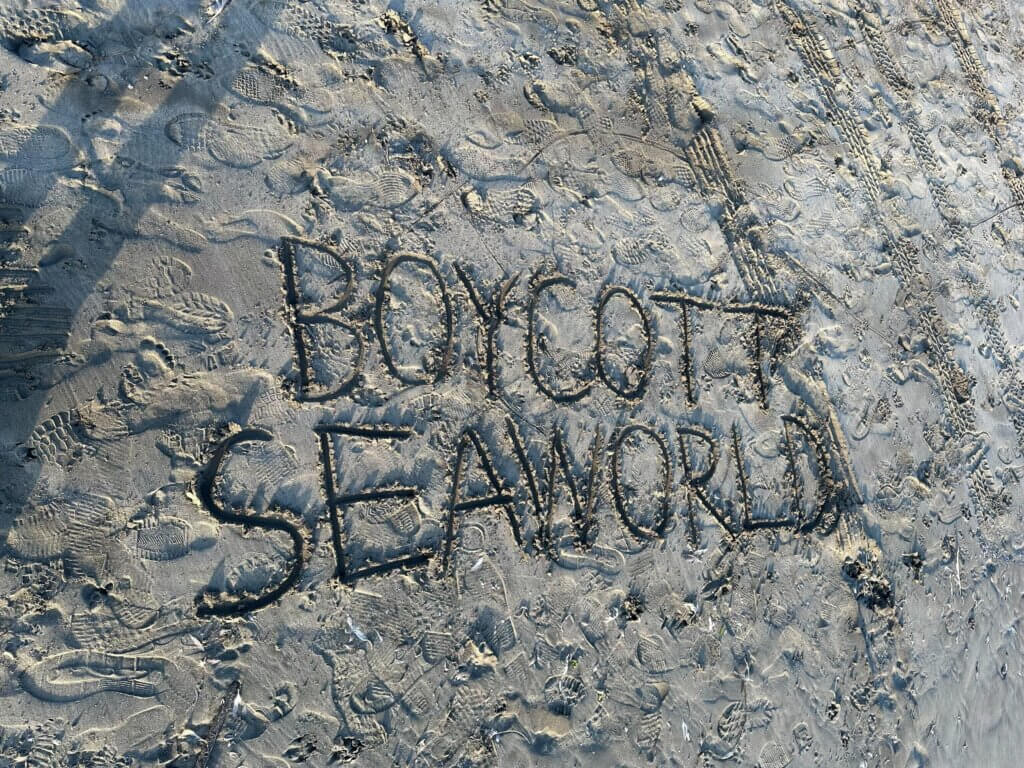 Take a screenshot of your post, sign into your peta2 Rewards account, and submit your picture below to earn 25 peta2 points.
Text
peta2

to

30933

for ways to help animals, tips on compassionate living, and more!

Terms for automated texts/calls from peta2: http://peta.vg/txt. Text STOP to end, HELP for more info. Msg/data rates may apply. U.S. only.