Order FREE Copies of the 'Cruelty-Free Shopping Guide'
Every year, hundreds of thousands of rabbits, mice, rats, guinea pigs, and other animals are blinded, poisoned, and killed for cosmetics and personal-care products like lipstick, toothpaste, and body wash. 💔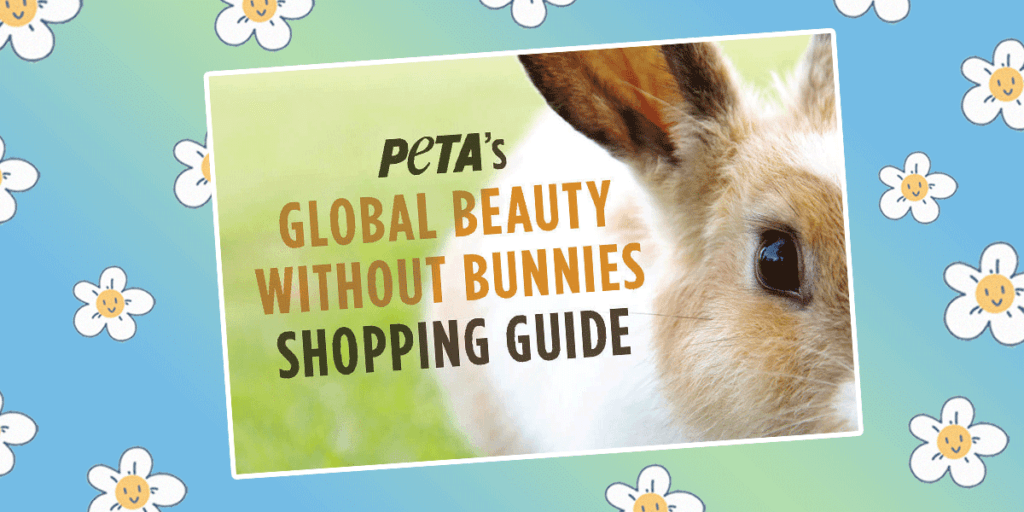 Luckily, there are tons of companies that refuse to test their products on animals, and many of them are listed in peta2's "Cruelty-Free Shopping Guide"! You can get copies of this pocket-size guide for FREE—order now and we'll send you five to share with friends and family.
Take one along next time you head to the store so you can shop compassionately. ❤️
By submitting this form, you're acknowledging that you have read and agree to our privacy policy and agree to receive e-mails from us.
Text
peta2

to

30933

for ways to help animals, tips on compassionate living, and more!

Terms for automated texts/calls from peta2: http://peta.vg/txt. Text STOP to end, HELP for more info. Msg/data rates may apply. U.S. only.