Mission: Help Stop These Airlines From Shipping Monkeys to Their Deaths
Note: Bluebird Nordic is a separate company from Bluebird Airways, which does not ship monkeys to laboratories.
PETA has uncovered evidence that two airlines—Hi Fly and Bluebird Nordic—have apparently flown hundreds of endangered long-tailed macaques from Cambodia to Canada to be abused and killed in laboratories. 😡 Canadian officials seem to have no idea that the U.S. has indicted Cambodian officials and nationals for allegedly smuggling monkeys and has suspended shipments to the States.
What's Going On?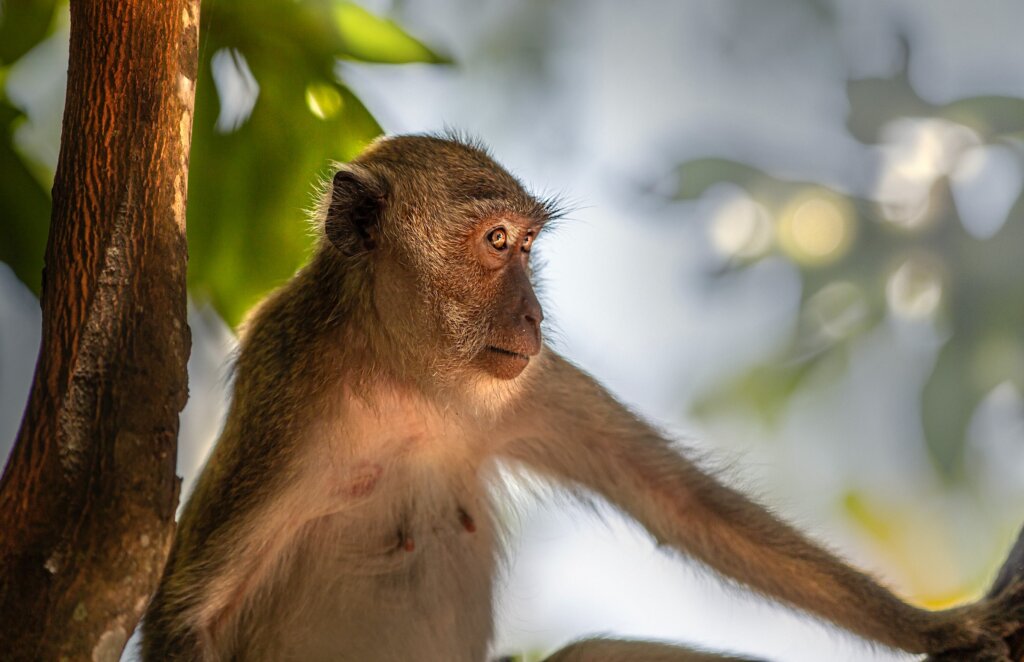 If you've ever flown internationally (or even across the U.S.), you know how uncomfortable a long flight can be—but imagine also being confined to wooden crates and forced to sit in your own waste and even blood during a long plane ride. That's the reality for these terrified and likely sick monkeys.
After they're taken off the plane, they're trucked to laboratories to be slowly poisoned in toxicity tests or tormented in other agonizing and useless experiments before being killed.
The seedy monkey-transport industry can't prove that any of these monkeys weren't kidnapped from their forest homes and illegally passed off as having been bred on farms.
In a hypocritical slap in the face, Hi Fly painted an image of an endangered animal on one of its planes and gets employees to pose for shots in front of it with signs reading, "United for Wildlife to Combat Trafficking in Air Transport." 🤦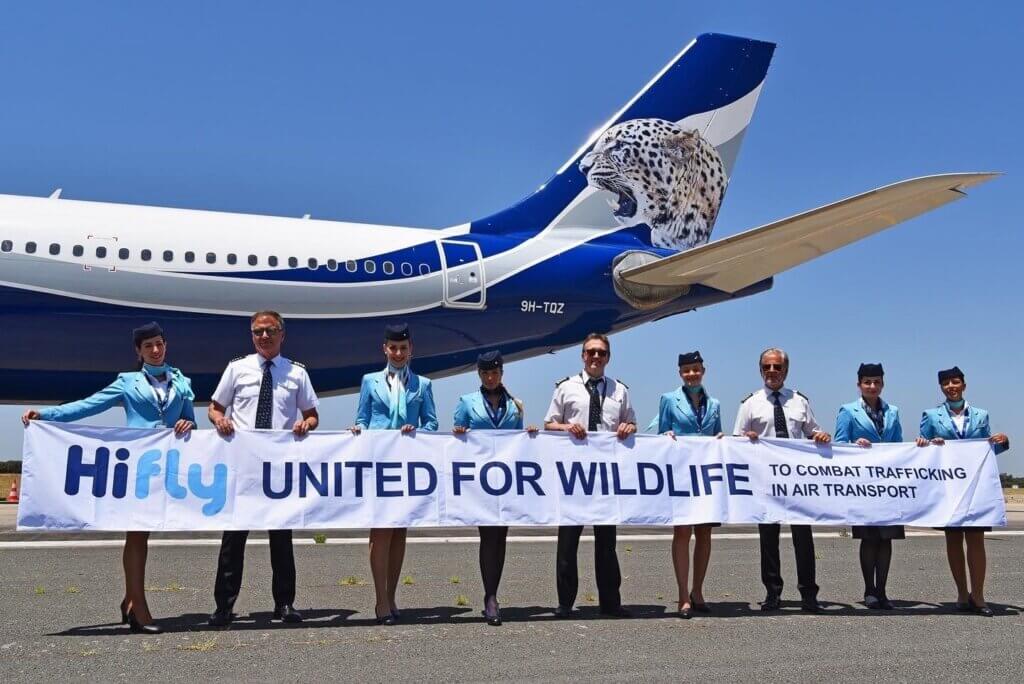 What's Our Response?
PETA and Action for Primates are calling on Canada to stop importing primates immediately. We've also asked U.S. officials whether they've told other countries that Cambodian monkey imports should be scrutinized to the max. Alongside Action for Primates, Abolición Vivisección, and One Voice, we wrote to Hi Fly and Bluebird Nordic urging them to come clean and ban transporting monkeys for this vile industry. So far, they've been silent.
But this isn't throwing us off. We've convinced nearly every major airline in the world to stop shipping monkeys to laboratories, and with your help, we can get Hi Fly and Bluebird Nordic on board, too!
What Can You Do to Help?
Monkeys need us to speak up for them! Follow the steps below to take action.
1. Draft an e-mail politely urging Hi Fly and Bluebird Nordic to stop shipping monkeys to their deaths. Feel free to use this sample message, but remember that using your own words is always more effective:
I'm writing to urge you to ban transporting endangered monkeys destined for laboratories and laboratory suppliers. Nearly every major airline in the world refuses to ship these sensitive beings to laboratories, where they're deprived of food and water, mutilated, poisoned, forcibly immobilized in restraint devices, infected with painful and deadly diseases, psychologically tormented, and killed.
Monkeys suffer from the stress of long, grueling transport in the cargo holds of planes and in the backs of trucks. In addition, they often harbor deadly zoonotic pathogens that pose a risk to the public.
Will you commit to never transporting monkeys to laboratories again?
2. Send your e-mail to the following people:
Paulo Mirpuri
President and CEO
Hi Fly
[email protected]
Audrone Keinyte
CEO
Bluebird Nordic
[email protected]
Make sure you're signed in to your peta2 Rewards account, and submit a screenshot of your e-mail below for 15 peta2 points. (Heads-up: You'll only be awarded points for taking this action once.)
Text
peta2

to

30933

for ways to help animals, tips on compassionate living, and more!

Terms for automated texts/calls from peta2: http://peta.vg/txt. Text STOP to end, HELP for more info. Msg/data rates may apply. U.S. only.