Mission: These Tags Can Save Cows, Goats, and Others
Urban Outfitters brands (which include Anthropologie and Free People) continue to profit from selling wool, mohair, cashmere, leather, down, and silk—despite being aware of the horrific abuse inflicted on animals exploited for these materials.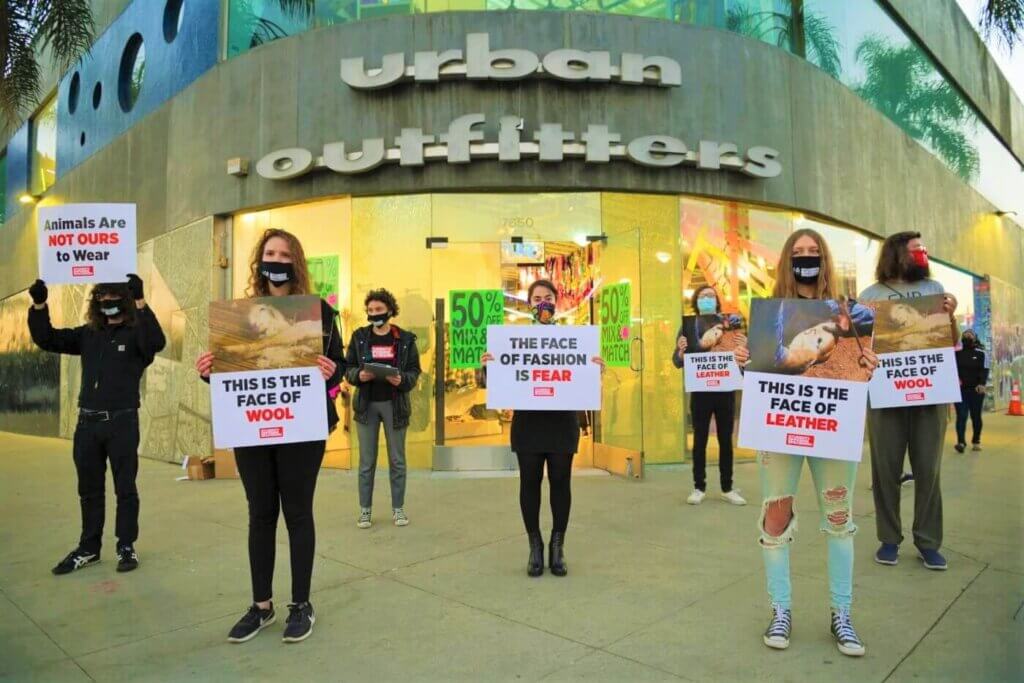 They know that harmless sheep and alpacas are hit, kicked, restrained, and mutilated for wool; sensitive goats are pinned down and roughly shorn for mohair, leaving them cut and bleeding, or their hair is torn out with sharp metal combs for cashmere; and gentle cows are burned, electroshocked, beaten, and slaughtered for leather. They know that whenever animals are part of a supply chain, their welfare takes a backseat to the bottom line.
All animal skin, wool, and silk—along with every down feather—used for fashion is stolen. 💔
We know Urban Outfitters is aware of the abuse, because we told the company about it—and so did tens of thousands of compassionate consumers like you. But so far, the animals' suffering has been ignored.
Let's make sure these brands can't ignore it any longer. Here's what to do:
1. Use these tags to spread the word that the true cost of animal-derived materials isn't on the price tag!
2. Print the tags and put them on hangers holding animal-derived clothing at Urban Outfitters brand stores to let shoppers know that garments, accessories, and home goods containing these materials cause horrific suffering and should be obsolete. Use the hanger tag that corresponds with the material that an item is made of. For example, if a sweater contains wool, use the hanger tag that explains how the wool industry hurts sheep.
3. Make sure you're signed in to your peta2 Rewards account, and submit a picture of the tag on an item in an Urban Outfitters brand store, using the form below, for 25 peta2 points. (Heads-up: You'll only be awarded points for one action.)
Text
peta2

to

30933

for ways to help animals, tips on compassionate living, and more!

Terms for automated texts/calls from peta2: http://peta.vg/txt. Text STOP to end, HELP for more info. Msg/data rates may apply. U.S. only.