Cody Simpson Loves Animals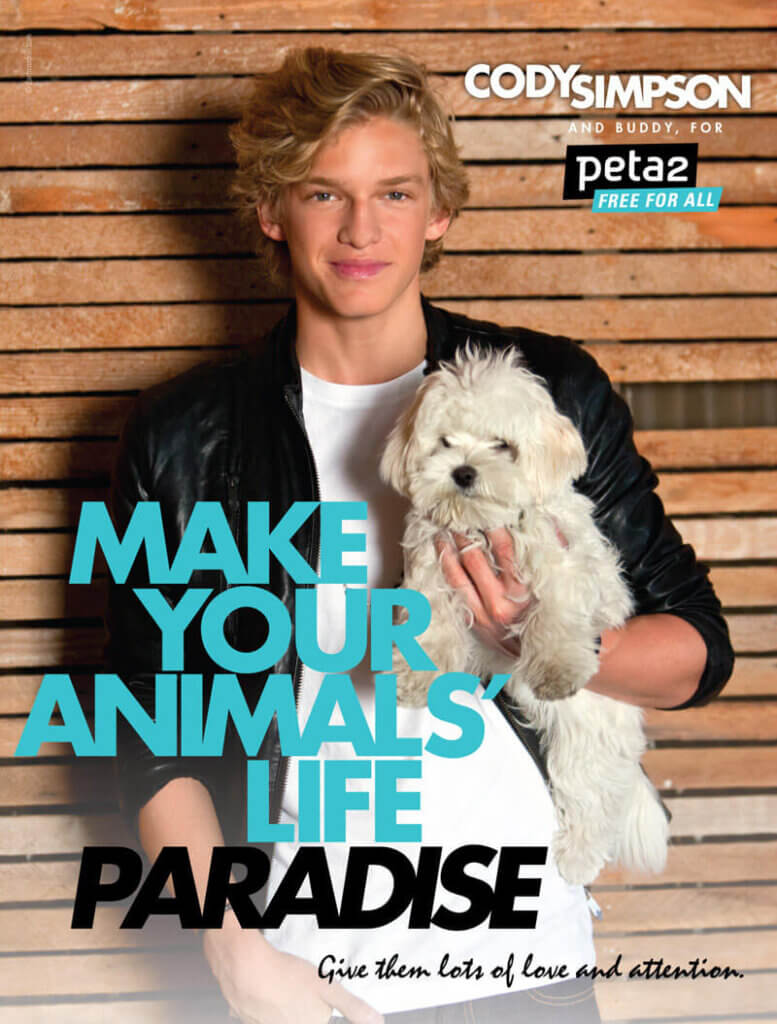 "Make Your Animals' Life Paradise. Give Them Lots of Love and Attention." That's Cody Simpson's message in his adorable ad for peta2. This Australian pop sensation and his pup, Buddy, have definitely stolen our hearts! Check out the ad and our exclusive interview with Cody to learn why he spoke up for animals and why you should, too.
Animal companions are family members, and that's exactly how Cody sees Buddy. Dogs and cats bring lots of responsibilities—caring for Buddy is a family affair. In order to keep your furry friends happy in your home, it's important to know that proper care includes exercise, training, grooming, food, veterinary care, and, of course, plenty of love and attention.
During the warmer months, be aware of the effects that rising temperatures can have on animals. Dogs are awesome, so help them stay cool when it's hot outside. On a nice 70-degree day, the temperature inside a parked car can skyrocket to over 100 degrees in just half an hour. Keep your canine companion safe and happy in the summer—and if you see a dog alone in a car, get help. As Cody says, "Never be silent!"
Text
peta2

to

30933

for ways to help animals, tips on compassionate living, and more!

Terms for automated texts/calls from peta2: http://peta.vg/txt. Text STOP to end, HELP for more info. Msg/data rates may apply. U.S. only.