Mission: Use Oracle Cards to Help Animals
If you're not already in the know, oracle cards are spiritual tools used for self-exploration. 😏 They offer insight and can help you understand yourself and others on a deeper level.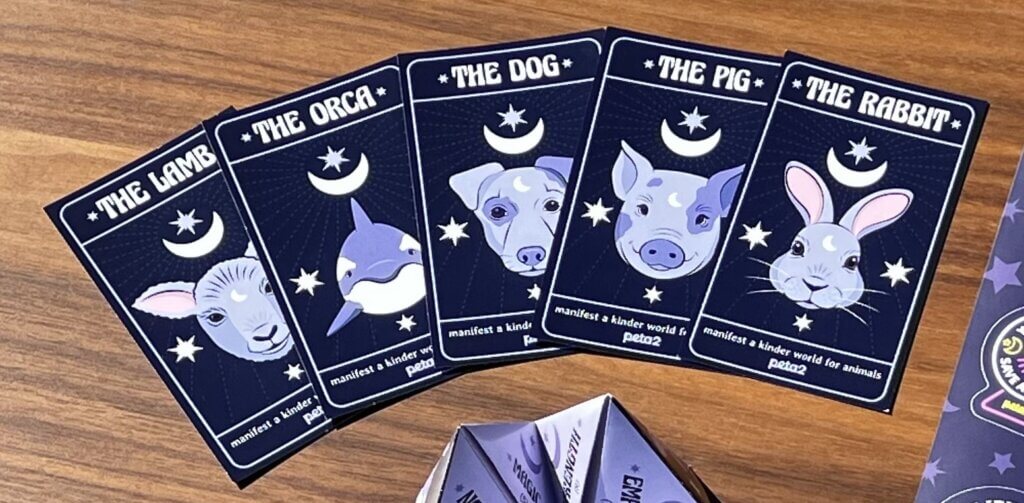 You can read as many as you want, whenever you want. And as part of peta2's "Your Sign to Save Animals" campaign, you can get a FREE animal rights oracle deck feat. cards like The Dog, The Rabbit, and The Orca 🐕🐇🐬 to inspire you and your friends to help animals.
Here's how to complete this mission:
1. Host an animal-friendly oracle card reading with friends or fam. You can print the cards here or order them at yoursign.peta2.com. (Orders take a few weeks to arrive, so come back and complete this mission after you've received the cards in the mail!)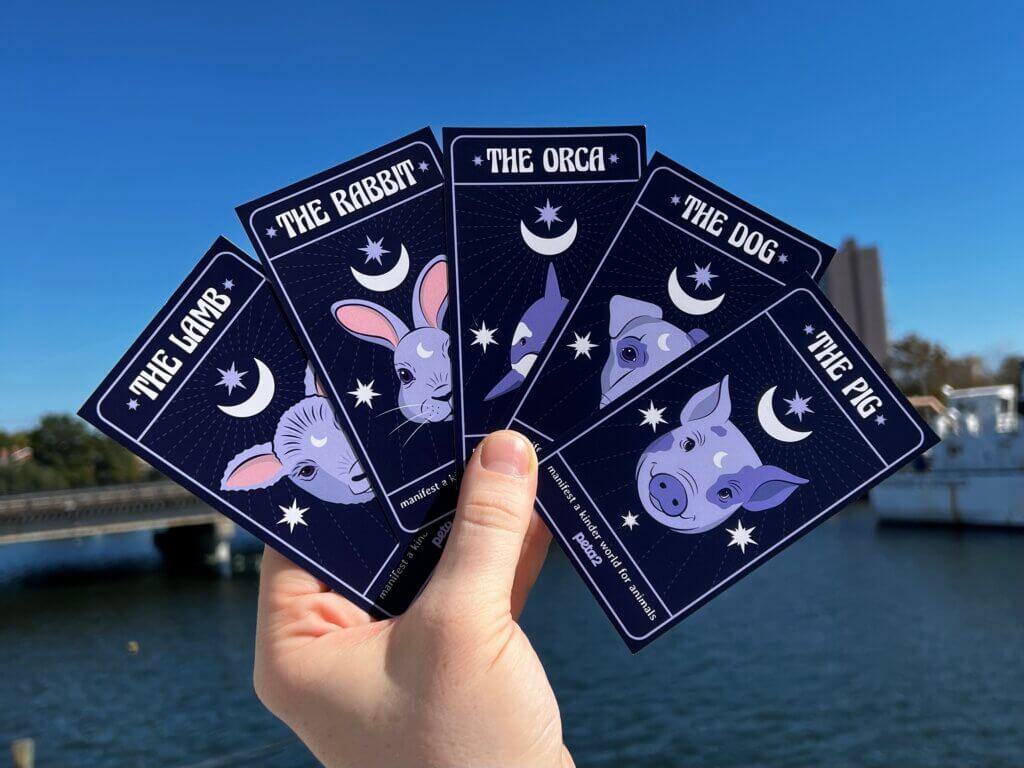 2. Take a pic of you using the cards with a friend and submit it for 25 peta2 points in our Rewards Program. (Heads-up: You'll only get points for taking this action once.)
Text
peta2

to

30933

for ways to help animals, tips on compassionate living, and more!

Terms for automated texts/calls from peta2: http://peta.vg/txt. Text STOP to end, HELP for more info. Msg/data rates may apply. U.S. only.