End Animal Dissection at Your Whole School—Here's How!
It's beyond time to make dissection animal-free! Cats, frogs, fetal pigs, rats, rabbits, mice, and other animals who end up on a dissection tray were once living beings with thoughts, feelings, and families—but most teachers don't even tell students that millions of them are killed specifically for cruel lessons.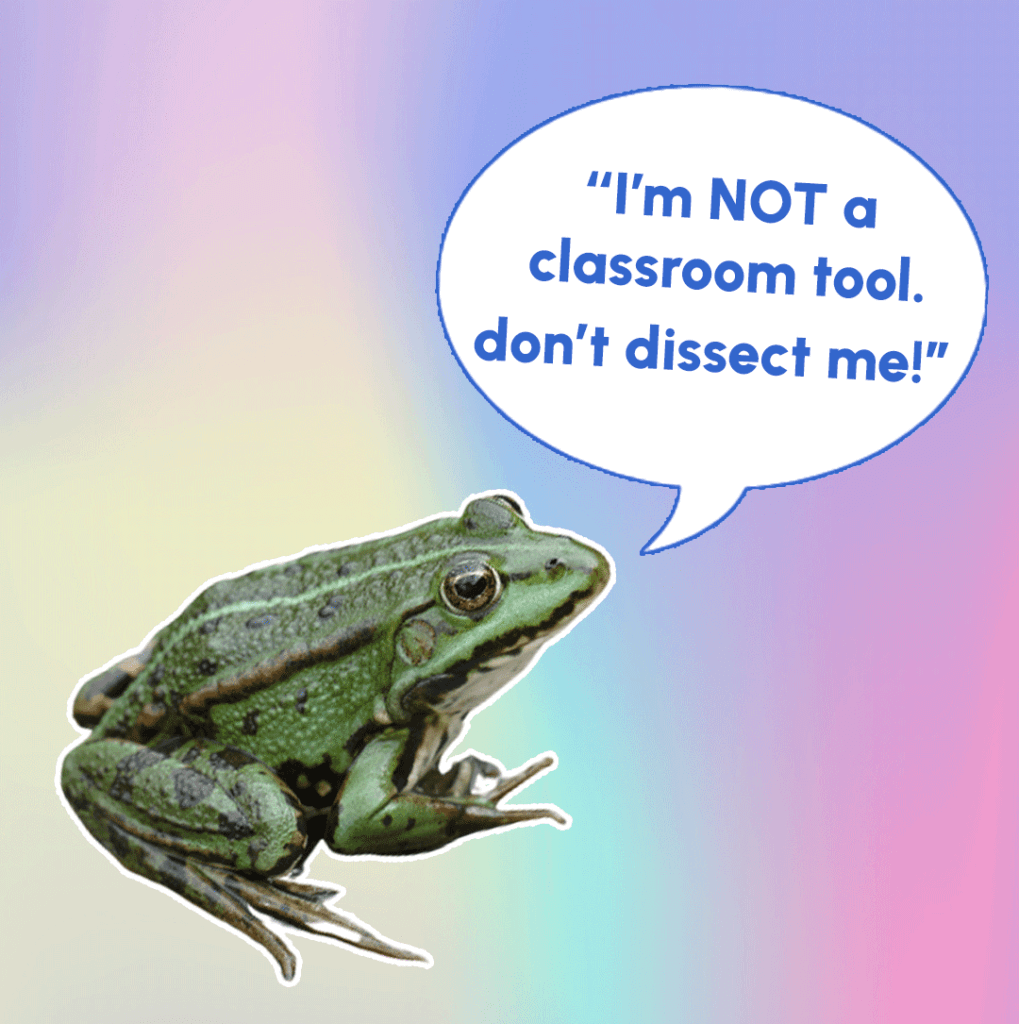 That's right: A PETA eyewitness exposed that pigeons were drowned and crayfish were injected with liquid latex while still alive at a major dissection supplier. Other animals, such as frogs, are taken from their homes in nature and killed to be used in the classroom. Fetal pigs who end up on a dissection tray are often cut from their terrified mother's womb in a bloody slaughterhouse.
We know that animal dissection is bad science. It's not required by any science education standards—but teachers often continue assigning it only because it's the way they were taught. Students and animals deserve better.
Animal Dissection Teaches a Harmful Lesson
How does someone become a vivisector who mutilates the brains of monkeys? It all starts with the idea that animals are nothing but tools to be exploited and then tossed aside like garbage. They aren't classroom tools, but the animal dissection and experimentation industries want you to think they are—and students are desensitized to suffering while they're still in middle school, when sheep eyes and hearts, fetal pigs and sharks, frogs, and even cats are cut apart in classrooms. This is about money, not science or education, especially considering that studies show that forcing students to dissect animals can scare them away from courses and careers in the sciences.
There's a Better Way
There's no reason why any student should be asked to mutilate a corpse for a grade. Studies show that students do just as well, if not better, on tests when given humane, non-animal tools. Apps like eMind, synthetic frogs like SynFrog, and augmented reality tools like Merge Cube offer superior, safe, nonlethal approaches to learning anatomy and physiology.
As a Student, YOU Have the Power to Effect Change
As part of peta2, you can be part of the movement to end animal dissection in schools. We'll provide you with the step-by-step process and all the materials you'll need to get it done. Contact us today at [email protected] for help getting animal dissection banned at your school!
And be sure to order our our stickers and leaflets to pass out in school or share with friends.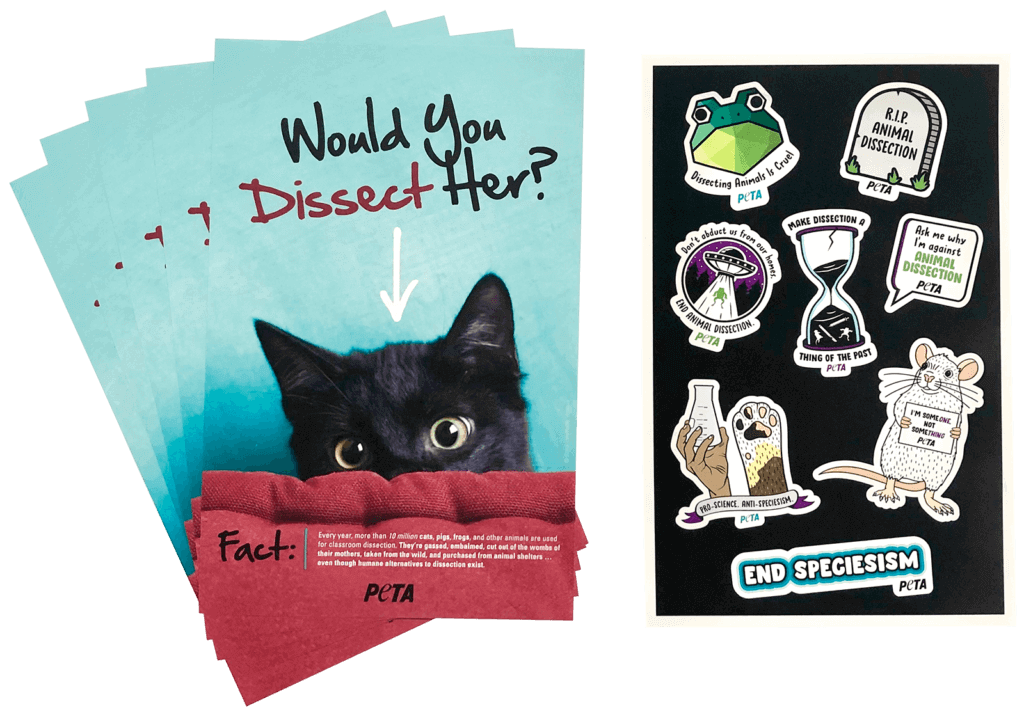 By submitting this form, you're acknowledging that you have read and agree to our privacy policy and agree to receive e-mails from us.
Text
peta2

to

30933

for ways to help animals, tips on compassionate living, and more!

Terms for automated texts/calls from peta2: http://peta.vg/txt. Text STOP to end, HELP for more info. Msg/data rates may apply. U.S. only.