Order a FREE 'We Are NOT Nuggets!' Poster
Chickens are curious, loving animals who are very social and like to spend their days together—scratching for food, taking dust baths, roosting in trees, and lying in the sun. Just like us, they feel pain and fear and value their own lives.
Show empathy for these little birds by choosing vegan, and order this FREE "We Are NOT Nuggets!" poster to hang in your dorm room or on your bedroom wall to encourage others to do the same. ❤️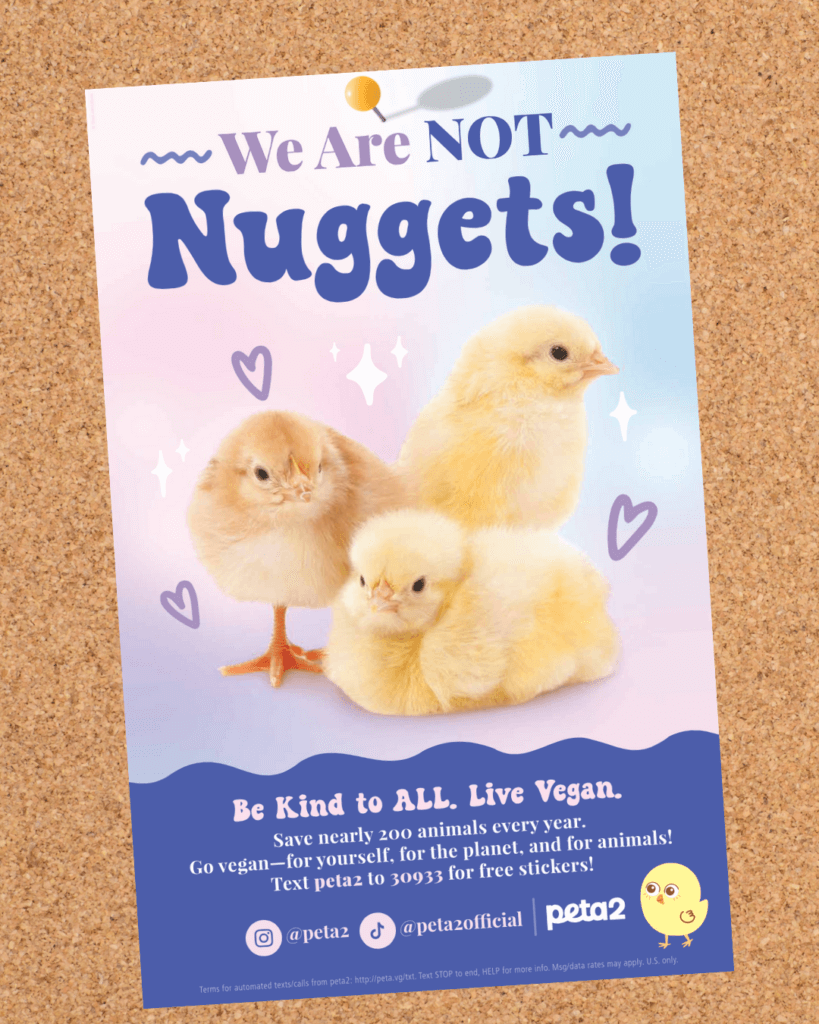 This poster, which features adorable chicks, is a great way to remind others never to eat them. You can get one copy of this 11″ x 17″ poster for FREE—order now and we'll throw in free peta2 stickers, too.
Heads up: Orders take four to six weeks to arrive.
By submitting this form, you're acknowledging that you have read and agree to our privacy policy and agree to receive e-mails from us.
Text
peta2

to

30933

for ways to help animals, tips on compassionate living, and more!

Terms for automated texts/calls from peta2: http://peta.vg/txt. Text STOP to end, HELP for more info. Msg/data rates may apply. U.S. only.