Mission: Urge 'Project Lead The Way' to Ditch Animal Dissection
Project Lead The Way (PLTW) is a company that creates national science, technology, engineering, and math (STEM) learning lessons and says it's "reinventing the classroom experience" in order to empower "students to thrive in an evolving world." Lots of forward-thinking language, amirite? So why is PLTW still clinging to animal dissection—a cruel, antiquated way of teaching? 🤷
Dissection Sucks for Everyone
Even though PETA has provided PLTW with evidence that students often avoid taking science classes that include animal dissection, the company keeps creating animal dissection curricula. This is out of touch af—about 73% of Gen Zers call themselves animal rights activists. Why would we want to cut open sheep's brains and hearts, cows' eyes, pigs' kidneys, and fetal pigs sliced from their mothers' wombs in slaughterhouses?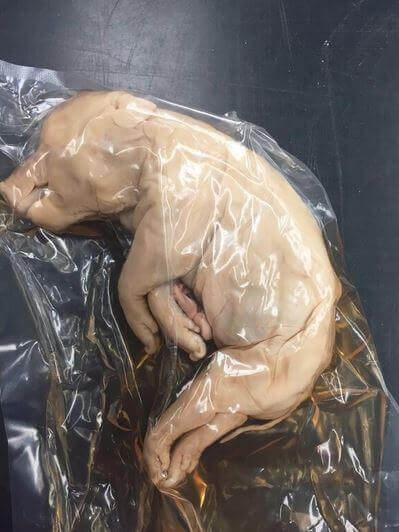 Besides turning students off from studying science, PLTW is exposing them to harmful chemicals and leaving them underprepared for higher education. TFW you're dealing with dead animals and toxins only to fail your first college exam. 😖
Studies show that students who are taught using modern methods—like SynFrog and other digital dissection software—do better on tests. And get this: No U.S. medical schools use animal dissection as a teaching tool for student doctors. That means middle and high school classes have no reason to, either. 💁‍♀️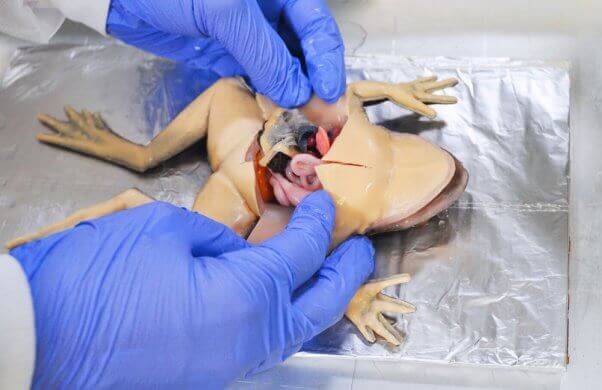 By shoving cruel dissection into classroom lessons, PLTW is failing animals, students, and teachers. We don't want to cut open animals' corpses, and animals used for dissection, such as pigs, don't want to be tormented—they're sensitive, intelligent individuals who have been known to save others' lives. 🐷🦸 Humans def aren't always pig-level compassionate.
Urge PLTW to Ditch Animal Dissection
PLTW needs to live up to its name and legit lead the way for students with way better, animal-free teaching methods. Here's how you can push for this change:
1. Comment on PLTW's Instagram page that forcing students to dissect animals discourages them from enrolling in science classes.

2. Take a screenshot of your comment, sign into your peta2 account, and submit it for 15 peta2 points in our Rewards Program. (Heads-up: You'll only get points once for taking this action.)
Text
peta2

to

30933

for ways to help animals, tips on compassionate living, and more!

Terms for automated texts/calls from peta2: http://peta.vg/txt. Text STOP to end, HELP for more info. Msg/data rates may apply. U.S. only.