You Don't Have to Harm Animals in Vet School to Be a Veterinarian
Most students who want to become veterinarians are motivated by a desire to help animals, and many of them are shook when they arrive at vet school only to find out that they're expected to perform painful and unnecessary procedures on live animals in order to graduate. Some schools really have vet students dissect cadavers of animals killed specifically for this purpose and perform other invasive procedures on the very animals they wanted to help!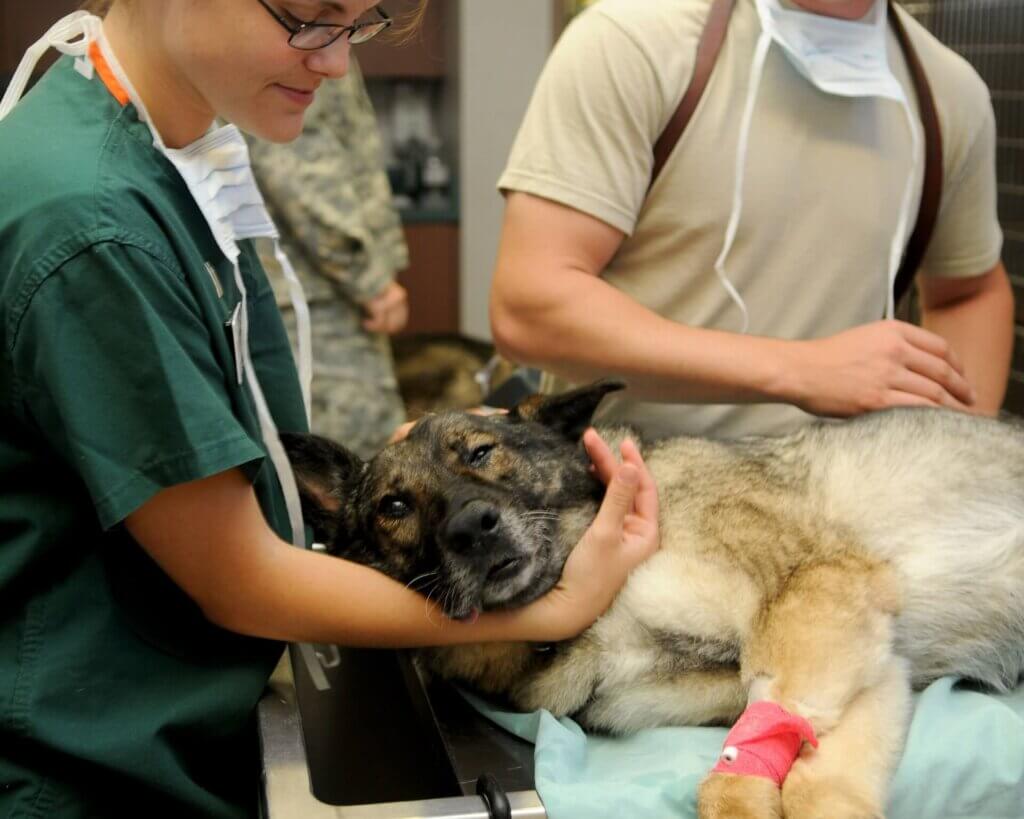 Ross University School of Veterinary Medicine in Illinois requires its students to perform cruel procedures on animals, including severing the nerves in their toes, cutting their ligaments, inserting plastic tubes through their noses and into their stomachs, and cutting their tracheas. PETA and its supporters got the university to announce an end to its unnecessary surgeries on dogs, sparing at least 100 of them per year.
But WTF? Can people who don't want to torment animals become veterinarians in modern-day society? Yes! Being required to hurt some animals in order to help others is mad, and there are ways around it. Behold:
The Cummings School of Veterinary Medicine at Tufts University in Massachusetts and the Western University of Health Sciences College of Veterinary Medicine in California have developed humane and effective curricula. Their programs take advantage of highly sophisticated virtual reality simulators and other forms of technology that allow students to perfect their skills. The advantages of not using animals include repeatability (this is huge), in-depth feedback, and adaptability to students' learning styles.
Don't worry; humane programs still let you engage with live animals for practice—just in a way that makes sense. Students often go to animal clinics and observe and assist experienced vets in treating animals who actually need medical attention. Some institutions, such as Ohio State University College of Veterinary Medicine, are pals with nearby animal shelters, allowing students to provide the animals' healthcare and assist with spaying and neutering.
For veterinary technology programs, the American Veterinary Medical Association has accredited several distance-learning programs that allow students to complete their coursework online and get the necessary hands-on experience by working with local vets or vet clinics. Multiple schools, including Purdue University in Indiana, operate both traditional and distance-learning programs. Harcum College in Pennsylvania is just one example of an institution that offers a traditional classroom-based veterinary technology program and doesn't require students to harm animals. And some vet schools and vet tech programs allow students to opt out of performing procedures they find cruel.
If you want to be a vet or a vet tech, research schools and their programs thoroughly before you apply—and ask specific questions about their teaching methods. If you do a good job researching, you'll find yourself showing up to a veterinary program that's set on helping all animals without arbitrarily sacrificing any along the way.
Text
peta2

to

30933

for ways to help animals, tips on compassionate living, and more!

Terms for automated texts/calls from peta2: http://peta.vg/txt. Text STOP to end, HELP for more info. Msg/data rates may apply. U.S. only.