7 Types of Dog-Friendly Foods You Can Enjoy With Your Pup
We all deserve some variety in our diet, and when you're a dog who normally eats dry kibble, fresh, healthy snacks hit different. Just be careful not to feed dogs high-fat, calorie-dense foods in between meals. We love a thicc boi, but too much cake on your canine isn't a good look.
Here's what not to feed your dog or cat: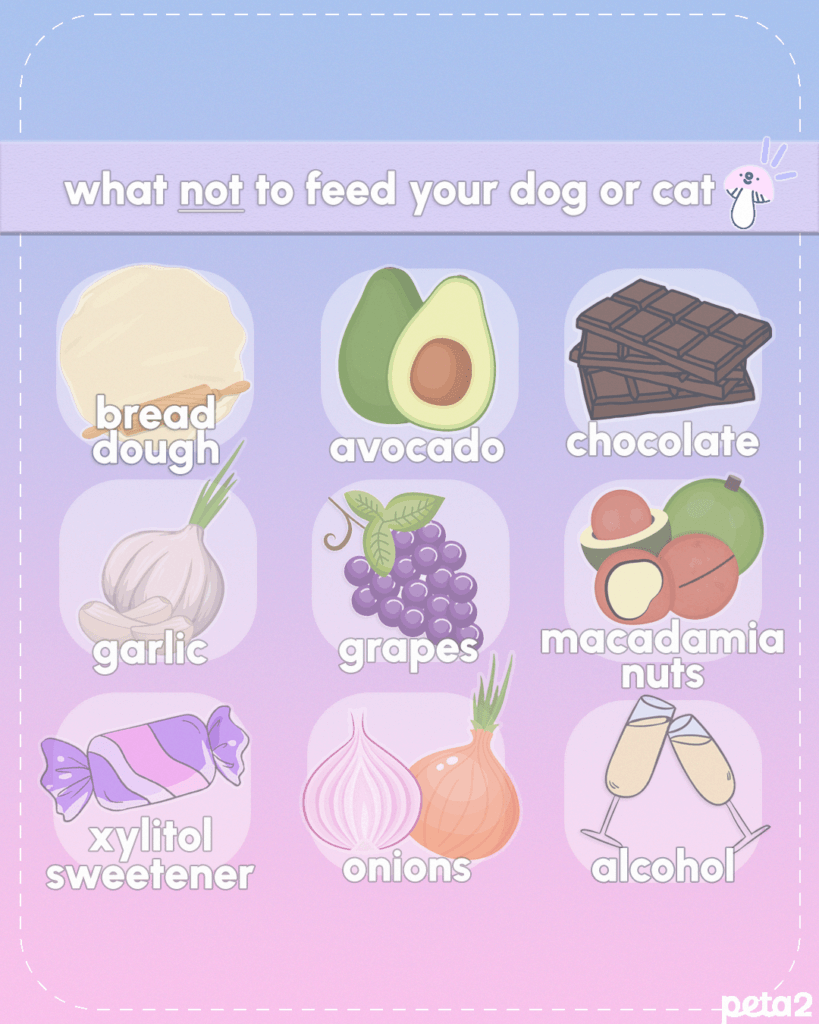 Here are seven types of dog-friendly foods that you and your bestie can enjoy together.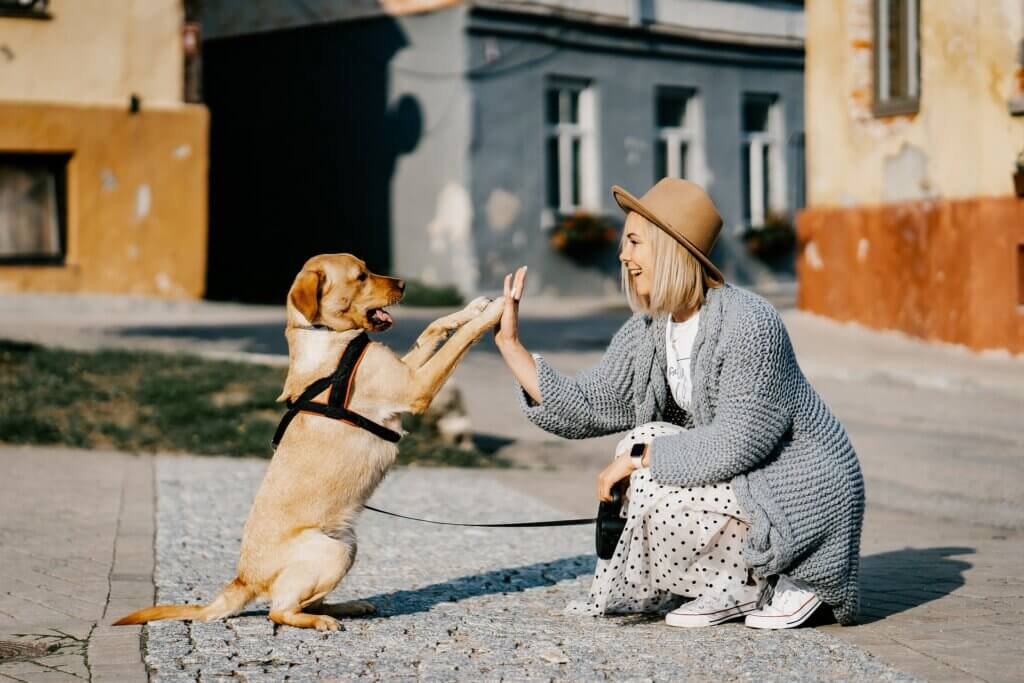 1. Pasta and Rice
Feel free to share your pasta (preferably whole grain) or rice with doggo, as long as it's not al dente—undercooked grains can yeet your hound's stomach. And don't let your four-legged friend finesse vegan mac 'n' cheese from your plate—pastas with rich sauces are sus for pups. However, tomato sauce (in limited amounts) always slaps and is a great source of vitamin C.
2. Vegetables
Veggies can supply your pup with essential vitamins and fiber, and dogs low-key like eating them.
Grated or puréed:
Bell peppers
Carrots
Celery
Corn (cut off the cob)
Cucumbers
Lettuce
Zucchini
Steamed:
Asparagus
Broccoli
Butternut squash
Cauliflower
Green beans
Hard winter squash
Spinach and other leafy greens
3. Dog-Approved Ice Pops
On a hot day, your pup can enjoy some homemade popsicles (or pupsicles, if you will). This light work just takes freezing puréed veggies or applesauce in an ice cube tray. Easy frozen peasy! You can also mix peanut butter with ripe bananas and a little water, drop spoonfuls of the mixture onto cookie sheets, and freeze them.
4. Bread and Pretzels
Small pieces of whole-wheat bread are actually the GOAT for your dog's gut. But never give your pup raw dough, as it can cause serious stomach issues and you could accidentally unalive your bestie. Big yikes. You can also share a piece of your pretzel with your dog—but only if it's unsalted.
5. Fruit
Except for grapes and raisins, most fruit is OK for your dog in small quantities:
Apples (without the seeds)
Bananas
Blueberries and other berries
Cantaloupe
Oranges
Watermelon
6. Sweet Potato Jerky
You can find this in most companion animal–supply stores. Or you could just make it yourself: Clean and slice sweet potato skins into 1/2-inch strips. Then place the strips on a parchment-lined cookie sheet and bake at 225⁰F for 3 to 4 hours (or you could be extra and pop them into a dehydrator).
7. Popcorn
Not you and your dog sharing a bowl of popcorn while watching Netflix?! As long as it's unsalted and butter-free, this is a perfectly acceptable way to spend the evening.
---
Keep an eye on your pup after letting them try a new snack. Dogs have sensitive stomachs, so if yours gets an upset tummy after eating a new food, it's time to skrrt to the vet ASAP Rocky, because they could be allergic.
Text
peta2

to

30933

for ways to help animals, tips on compassionate living, and more!

Terms for automated texts/calls from peta2: http://peta.vg/txt. Text STOP to end, HELP for more info. Msg/data rates may apply. U.S. only.