Target's Top 13 Cruelty-Free Personal-Care Products
Target has made it so easy for compassionate customers to find vegan and animal test–free makeup in stores and online. The next time you're in the Target makeup aisle (because is it even really a trip to Target if you don't end up with a basket full of beauty products?), you'll see some wellness icons on the shelves. (They're online, too.) This labeling system makes it easy to find cruelty-free products—just look for the letter "V" on products that are vegan (i.e., contain no animal-derived ingredients) and look for the pink bunny logo on items that are animal test–free (i.e., weren't tested on animals).
As if we needed another reason to head to our local "Targé," check out some of our favorite vegan makeup products from PETA-certified, cruelty-free brands.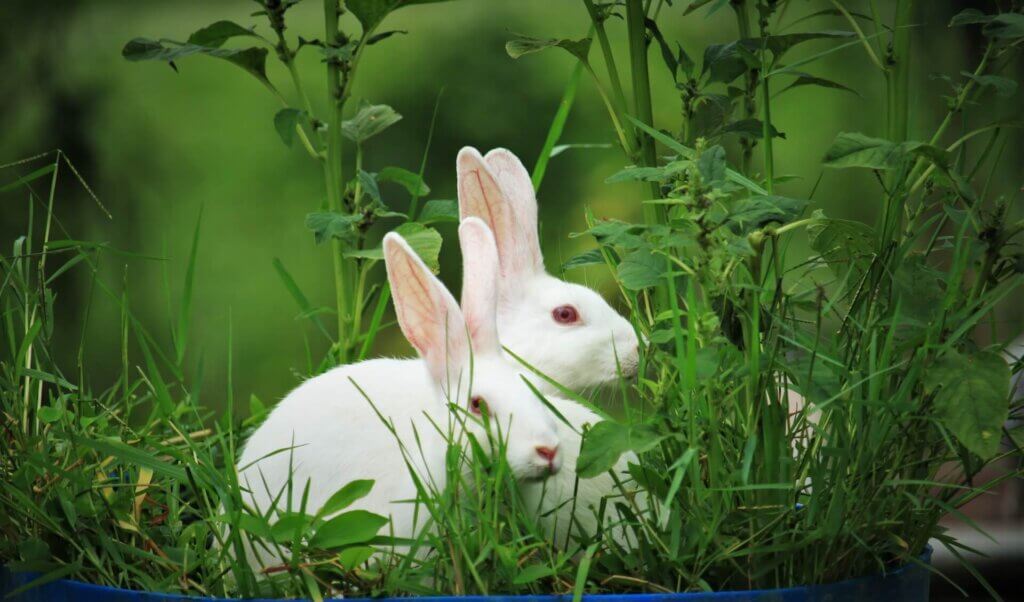 Here are our top 13 picks for cruelty-free products that you can buy at Target:
1. Ferver Fermented Prebiotic Glow Face Serum
Brighten your skin by including this prebiotic glow serum in your morning skin-care routine. All of Ferver's products are "PETA-Approved Vegan" and cruelty-free, so add some of the brand's other face products to your cart while you're at it, like the vegan collagen serum or moisturizing chamomile cleansing balm.
2. Quiet and Roar Lavender + Spirulina Body Wash
This cosmically soothing body wash will set the tone for your beauty routine. It's free from phthalates, dyes, and parabens—and best of all, it's never tested on animals. Find it in four other scents, including Peach + Green Tea, Lemon Blossom + Mint, Pineapple + Kiwi, and Coconut + Banana Milk.
3. NYX Professional Makeup Fill & Fluff Eyebrow Pomade Pencil
This brow pencil from NYX comes with the tiniest little blender brush so that you can be confident that your brows will be streak-free.
4. e.l.f. Everyday Smoky Eyeshadow Palette
If you're indecisive when it comes to purchasing eyeshadow, this palette from e.l.f. is the one for you.
5. Real Techniques Flawless Base Brush Set
Snag this cruelty-free and vegan brush trio that's used by the pros.
6. Physicians Formula Eye Booster Gel Eyeliner Trio Black
This smudge-free eyeliner set comes with three different shades and textures, because you deserve options.
7. W3LL People Bio Extreme Lipgloss
This vegan lip gloss from W3LL People will keep lips shiny and moisturized all day, because who has time to keep reapplying lip balm and gloss?
8. Honest Beauty Tinted Lip Balm
This vegan balm nourishes lips and adds a little pop of color. We'll take this two-in-one product, especially on a Monday morning.
9. Makeup Revolution Highlight Reloaded Highlighter
You dew you with this gorgeous vegan highlighter from animal test–free cosmetics brand Makeup Revolution.
10. Zuzu Luxe Blush
This highly pigmented and adorable vegan blush from Zuzu Luxe, available in a variety of colors, is proof that putting dead bugs in makeup is cruel and pointless.
11. Milani Silky Matte Bronzing Powder
Milani's vegan silky bronzing powder is super-easy to blend, which is great news for those of us who've had a few splotchy bronzer moments ….
12. Pacifica Stellar Gaze Length & Strength Mineral Mascara
Pacifica is an all-vegan brand—hallelujah! We love its mineral mascara, which helps lengthen and strengthen lashes.
ella + mila's vegan nail polish contains none of the most harmful chemicals found in certain nail polishes, such as formaldehyde.
We're so happy that Target is making it easier to find vegan beauty products in its stores and online. To ensure that a company doesn't test on animals, check out PETA's Beauty Without Bunnies database to make it easy to see whether products are cruelty-free while you're on the go!
Text
peta2

to

30933

for ways to help animals, tips on compassionate living, and more!

Terms for automated texts/calls from peta2: http://peta.vg/txt. Text STOP to end, HELP for more info. Msg/data rates may apply. U.S. only.