The Top 13 Vegan Dorm Room Staples
College is a busy time in a lot of students' lives. Whether it's because you're taking a full course load and working a full-time job or because you're having a lot of parties and keeping up with your be reals, you're busy.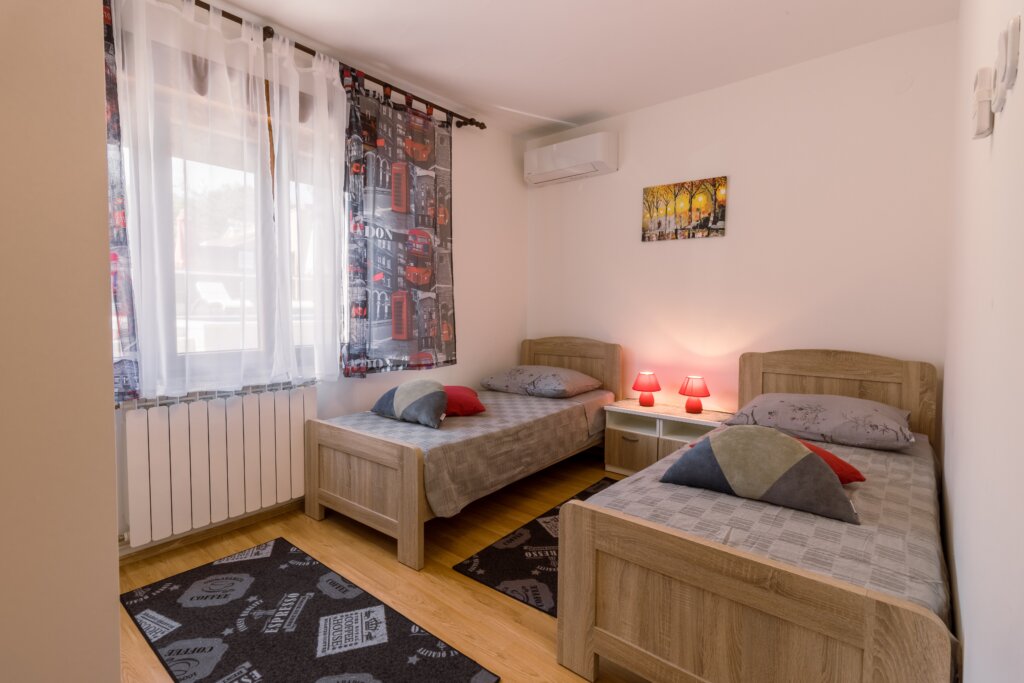 As much as we'd like to recommend that you eat a nutritious meal of quinoa and berries alongside steamed vegetables and tangerine-marinated tempeh, the odds of that happening in your dorm room are very slim. Instead, here's a practical list of a dozen must-have vegan foods that can be found pretty much everywhere and consumed at all hours of the day or night.
1. Ramen: No college food list would be complete without this time-honored tradition, and Top Ramen's soy sauce and chili flavors are deliciously vegan! (Be sure to check the package ingredients, because some ramen brands in these flavors aren't vegan.) If you're looking to get fancy, you can make a dorm room version of pad Thai by stirring in some peanut butter and Sriracha. Who doesn't love quick noodles?
2. Nutritional yeast: Packed with B vitamins and with a cheesy flavor, "nooch" can (and should) be put on almost anything. Sprinkle it on pizza, pasta dishes, veggies, tacos, and even popcorn. All your friends will be curious to know what that baggie full of powder hanging around your room is—and you can tell them, "It's nutritional yeast, and it's delicious."
3. Bread: It's not the most exotic form of sustenance, but bread happens to be an essential ingredient in one of college students' most popular meals: sandwiches. Shopping for vegan bread in a chain grocery store is easy. There are many vegan options available—just check the ingredients. Our favorite is Trader Joe's Vegan Brioche Loaf, which is really versatile. Check out this list of new vegan items at Trader Joe's.
4. Fruits and veggies: The thought of spending money on fruits and vegetables that run the risk of going bad soon after purchase is a scary concept for some students, but there are some good options. Apples, dried fruits from the bulk section, or baby carrots make for great brain food any time of day. Frozen or canned peas are high in protein, cheap, and filling, and peas can be eaten with rice and soy sauce. Avocados and bananas are potassium-rich and full of fiber and B vitamins. Dice them up and put them on toasted bread, and bam—you have a healthy, quick breakfast. Ripening too fast? Throw them in the fridge.
5. MorningStar Farms Chik'n Nuggets: Vegan nuggets can be found in frozen food sections all over the country and make for an easy high-protein meal after just a few minutes in the microwave. If you're fortunate enough to have a tiny freezer in your mini-fridge, I recommend shoving a box of these in there.
6. Peanut butter: This is great between slices of bread or on an apple, but all you really need is a spoon (or a disregard for personal cleanliness). Peanut butter is high in protein and antioxidants, and with nut butters on the market like Peanut Butter & Co.'s Dark Chocolatey Dreams, you can have your cake and peanut, too!
7. Trader Joe's Vegan Pasta Bolognese Bowl: This bowl is packed with protein and is even microwaveable. Not having a kitchen in a dorm room can be tough, but vegan microwaveable options can really help.
8. Coconut oil: Coconut oil lasts practically forever and can be used not only in foods that call for oil or butter but also on your skin and hair! Talk about multitasking. It's a little pricier than some other oils, but it's worth it. Put it on your shopping list for after your Pell Grant comes in.
9. Tofurky Deli Slices: These convenient slices are really flavorful. Varieties include oven roasted, peppered, and hickory smoked, and you'll be lucky if they get between two pieces of bread before they end up in your mouth. For all you stress snackers out there, these are great during a late-night exam study session.
10. Nondairy creamers: For a lot of people, going off to college means breaking up with sleep and beginning a love affair with coffee. Keep the love alive by having a cruelty-free relationship with your cup of joe. Soy, coconut, and other nondairy creamers are a rich addition without any cholesterol or suffering.
11. Vegenaise: Vegenaise is a long-lasting item, and you'll realize it was a good investment after adding it to your sandwiches and slathering it on that last lonely end piece of bread. Having a favorite vegan condiment around also takes the buyer's remorse out of getting a dry sub after class—you can dress it up with Vegenaise, which tastes just like regular mayo.
12. Protein bars: Pocket-sized and sold for around a buck in your local convenience store, protein bars pack a nutritional punch in a small pack. Pick up a PROBAR to replace that meal you'll miss while tabling on the quad!
13. Leftovers: You're busy, right? So you're bound to eat out sooner or later. Many campuses have been overrun with fast-food joints in recent years, but luckily, many of them offer affordable vegan options for when you're on the go. You can veganize multiple items at Taco Bell, Panda Express, Chipotle, and MOD Pizza, for instance. For those at more progressive schools, your leftovers may even be a stacked enchilada from your all-vegan dining hall.
We'll stop there, but the list goes on and on! For more dorm-room food suggestions, check out PETA's Vegan College Cookbook.
Text
peta2

to

30933

for ways to help animals, tips on compassionate living, and more!

Terms for automated texts/calls from peta2: http://peta.vg/txt. Text STOP to end, HELP for more info. Msg/data rates may apply. U.S. only.