Super-Minty Shamrock Shake
Shamrock shake season is here! While traditional versions of this green, mint-flavored shake contain dairy milk from sensitive mother cows, you can celebrate with this compassionate (and delicious!) recipe.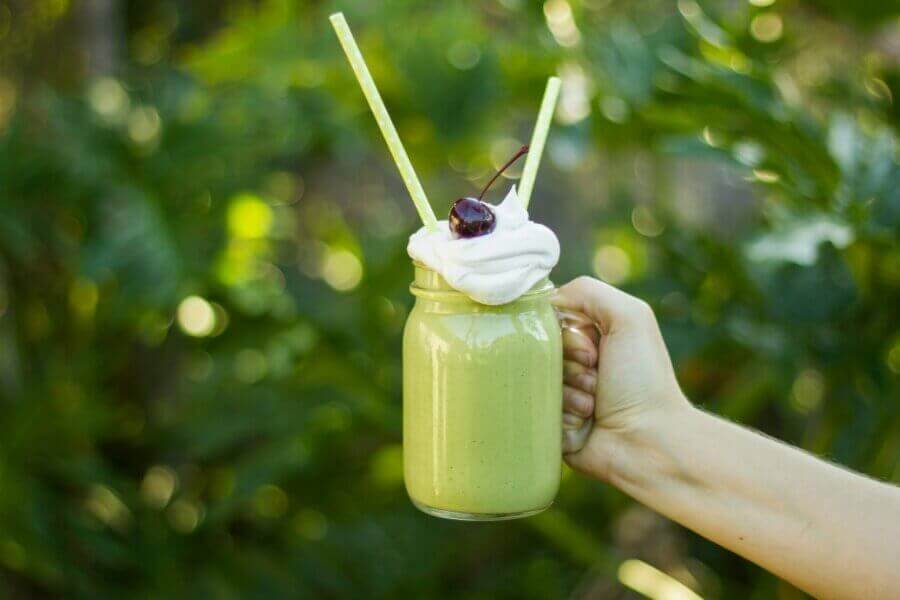 Ingredients
1 cup fresh spinach
2 cups frozen banana chunks
1 cup raw cashews, soaked in water for 2 hours and drained
4–5 dried, pitted dates, soaked in water for 30 minutes and drained
1 Tbsp. cocoa powder
1/3 cup fresh mint leaves or 1/2 tsp. mint extract
1 tsp. vanilla extract
Optional toppings: vegan whipped cream and Maraschino cherries
Instructions
Place all the ingredients, except the toppings, in a blender and blend until smooth.
Pour into five glasses and top each with vegan whipped cream and a cherry, if desired.
Makes 5 servings
Text
peta2

to

30933

for ways to help animals, tips on compassionate living, and more!

Terms for automated texts/calls from peta2: http://peta.vg/txt. Text STOP to end, HELP for more info. Msg/data rates may apply. U.S. only.