How to Veganize Your High School Cafeteria
Have you ever wished you had more vegan options in your cafeteria? You aren't alone. High schools all over the U.S. continue to make the progressive and animal-friendly choice to carry more vegan foods. As a student, your voice is super-important, and every student deserves a healthy lunch.
Getting healthy vegan options added to your cafeteria is often as easy as simply asking, but if that doesn't work, with a little help from peta2, you can learn how to get your campaign started.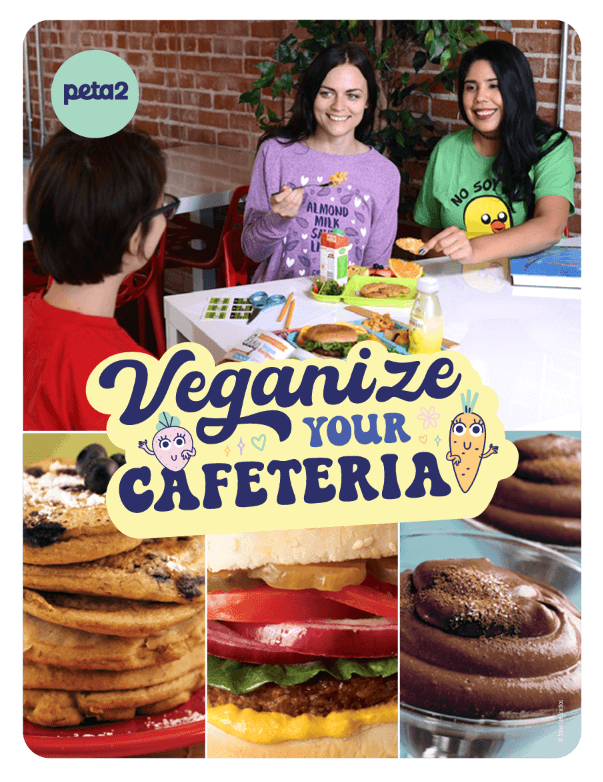 Text
peta2

to

30933

for ways to help animals, tips on compassionate living, and more!

Terms for automated texts/calls from peta2: http://peta.vg/txt. Text STOP to end, HELP for more info. Msg/data rates may apply. U.S. only.