Order a FREE 'Guide to Going Vegan'!
So you've read about how empowering, positive, and lifesaving going vegan is and you want to make the change? We're here for you—and we've got just the thing to get you started. Our "Guide to Going Vegan" has recipes, tips on swapping out your old faves for new versions, and way more. Plus, it's FREE! Order below and get started on your powerful journey.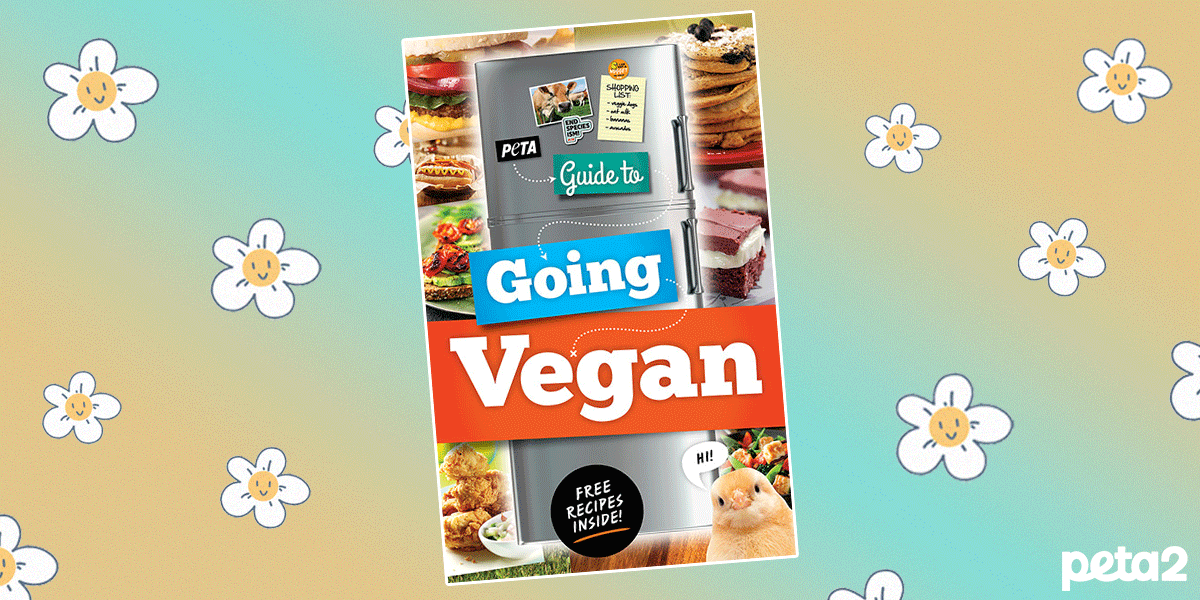 By submitting this form, you're acknowledging that you have read and agree to our privacy policy and agree to receive e-mails from us.
Text
peta2

to

30933

for ways to help animals, tips on compassionate living, and more!

Terms for automated texts/calls from peta2: http://peta.vg/txt. Text STOP to end, HELP for more info. Msg/data rates may apply. U.S. only.