Mission: Show Shoppers That 'Leather Takes Lives' With These Hangtags
Did you know that the leather industry is a straight-up nightmare for animals? Each year, workers abuse and slaughter over 1 billion animals for their skin—but you can help change that! Take action every time you shop by using these tie-on "Leather Takes Lives" hangtags.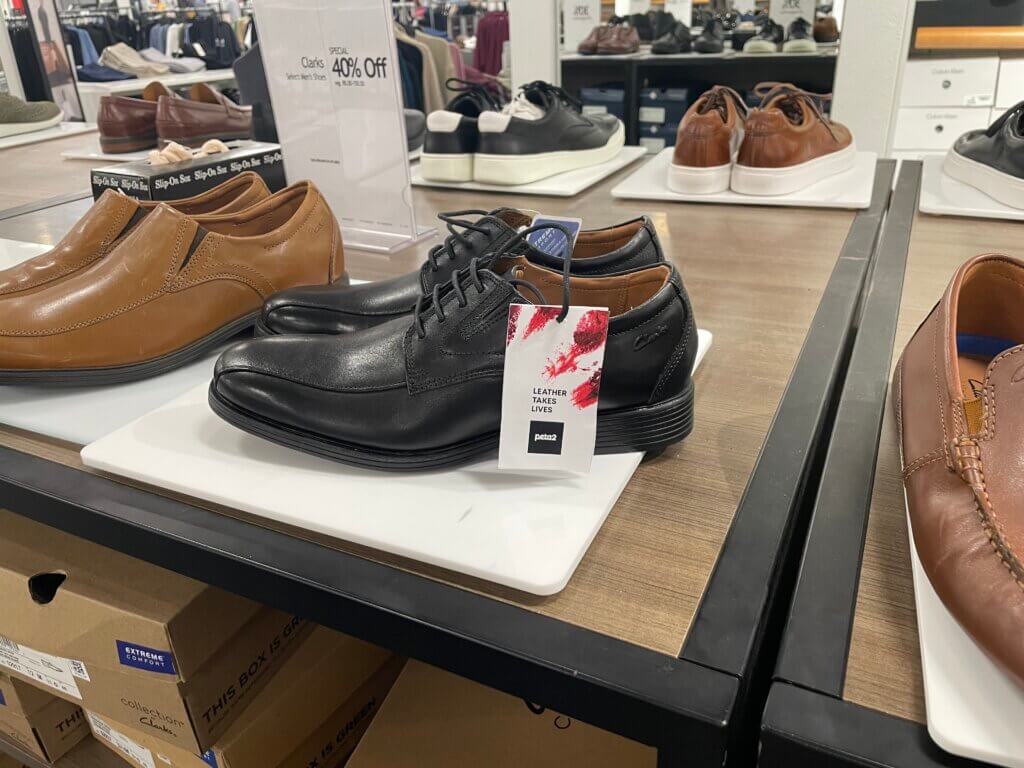 What's So Bad About Leather?
The leather industry forces cows and other animals into extreme crowding, deprives them of everything natural and important to them, and castrates, brands, and tail-docks them—all without painkillers. 😡 Slaughterhouse workers slit the animals' throats and even skin and dismember some of them while they're still conscious. Imagine going through this agony or seeing it happen in front of you as you're slated for your turn. 😨
How Can I Save Animals From the Leather Industry?
The leather industry's cycle of cruelty will only stop when we ditch leather for superior vegan materials. Now that you know how horrible leather is, you can spread the word by putting our "Leather Takes Lives" hangtags on leather items in stores you visit. The image of a cow and her calf on one side and a bloody message on the other will leave shoppers shook. 😲 They'll be way more likely to pass on leather items and build up their vegan drip instead.
By using these hangtags, you can combat the leather industry's cruelty—and earn yourself 25 peta2 points in our Rewards Program while you're at it. 😉 Here's how:
1. Print these hangtags, go to a store, and attach them to leather items like shoes, accessories, clothing, furniture, and sporting goods by looping a tag around the item and then through itself—just like a luggage tag.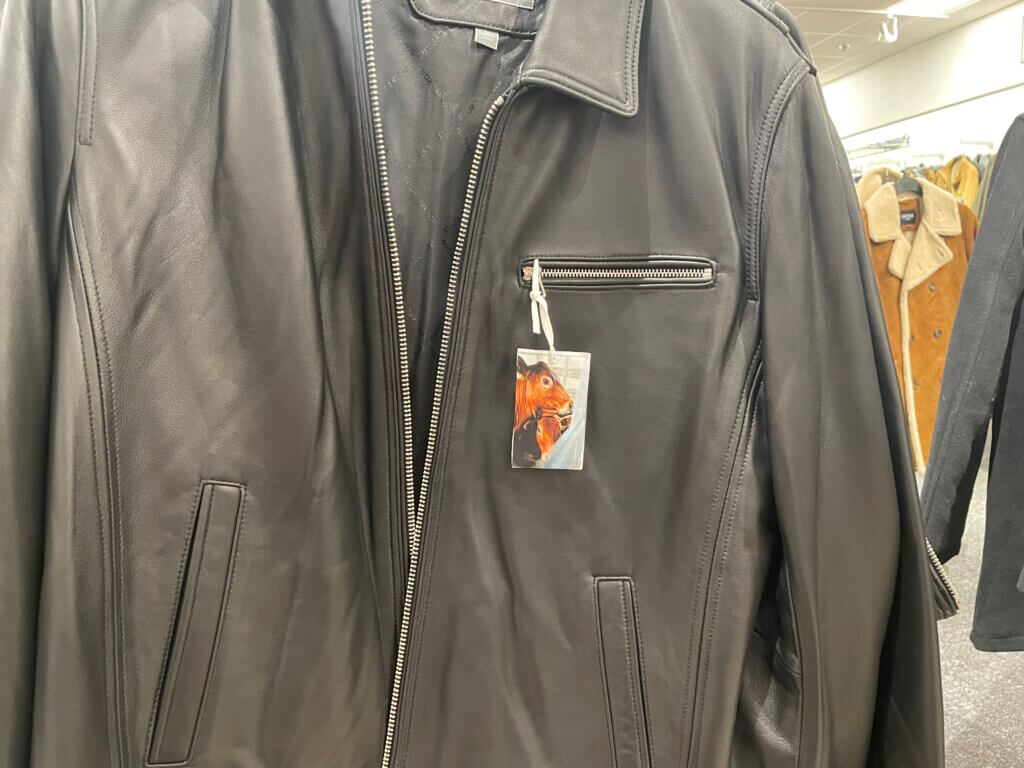 2. Take a pic of your tag on a leather item and submit it for 25 peta2 points. (Heads-up: You'll only get points for taking this action once.)
Text
peta2

to

30933

for ways to help animals, tips on compassionate living, and more!

Terms for automated texts/calls from peta2: http://peta.vg/txt. Text STOP to end, HELP for more info. Msg/data rates may apply. U.S. only.