Mission: Put Animal Rights Stickers to Good Use
Have you ordered free peta2 stickers yet? Stickers are a form of self-expression that can be used almost anywhere!
Think about everywhere you take your water bottles, laptop, iPad, or phone. Adding stickers to your personal items helps put the animal rights message in front of new people. The more you sticker, the more you remind others around you that all animals deserve to be treated with kindness and respect.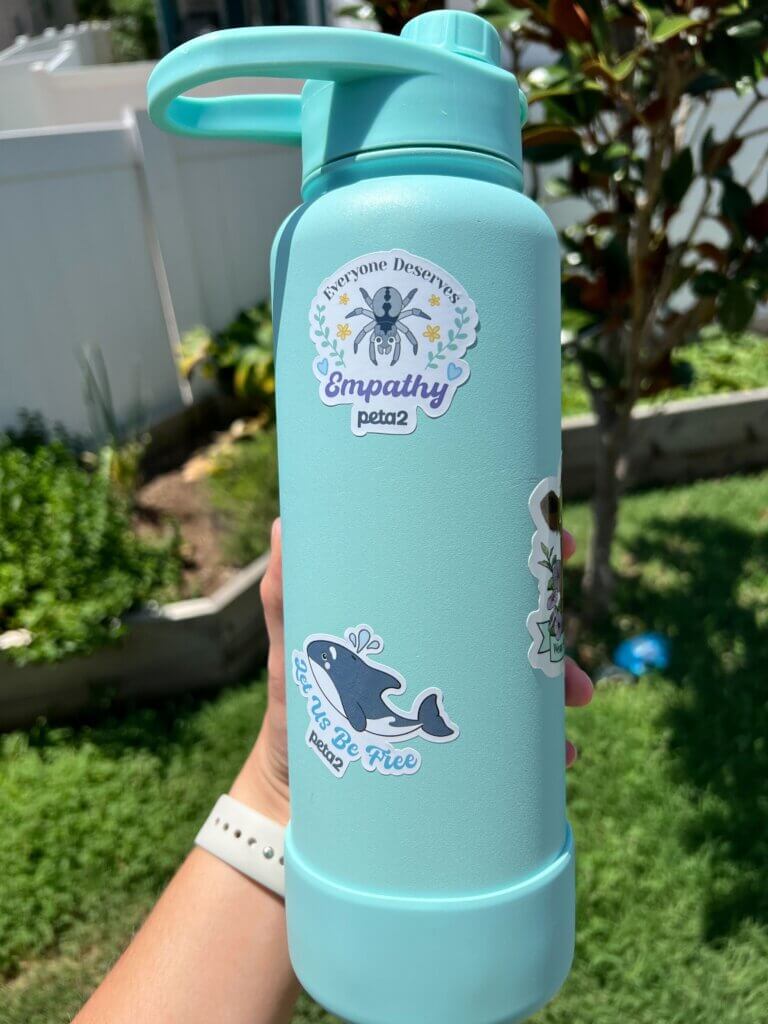 Take a picture of one of your stickered items, sign into your peta2 Rewards account, and submit your photo below to earn 25 peta2 points. (Heads-up: You'll only be awarded points for taking this action once.)
Text
peta2

to

30933

for ways to help animals, tips on compassionate living, and more!

Terms for automated texts/calls from peta2: http://peta.vg/txt. Text STOP to end, HELP for more info. Msg/data rates may apply. U.S. only.