Best Vegan Snacks to Enjoy at the Movies
With the release of several much-anticipated movies this summer, you're probably hitting up your besties and setting a date to visit your local theater soon. There's one thing that can make your movie-watching experience even better: delicious vegan popcorn, candy, and other snacks. 😋
Tbh, half the reason we go to the movies is to enjoy the tasty treats. The good news for animal advocates is that it's easier than ever to find vegan snacks at your local cinema. For instance, the buttery popcorn topping at most theaters is usually vegan. Movie theater chains like Regal and AMC often make their popcorn with coconut oil. The availability of this option can vary by location, so be sure to check with your local theater about the ingredients.
If you're going to another brand of theater, there's a good chance the popcorn could still be vegan. Check the theater's allergen info online, or call or e-mail ahead of time to ask about the popcorn ingredients. By choosing popcorn that doesn't have dairy-based butter, you'll be helping to ensure that cows can live in peace and cherish the close relationships they have with each other.
Are you team sweet > salty? Candy lovers can breathe a sigh of relief—there are lots of surprisingly vegan candies! Faves like Airheads, Dots, and Twizzlers are all made without animal-derived ingredients. 😅 These iconic candies prove that chewy, mouthwatering treats don't have to contain gelatin, which is made by boiling animals' skin, tendons, and ligaments.
Do you stan a savory snack? Many soft pretzels, French fries, or tater tots at theaters are also vegan—just ask your theater about the ingredients to make sure.
With all these delicious vegan snacks to choose from, you're all set for a top-tier movie experience. Whether you're going to catch Barbie, Oppenheimer, or another film, make the compassionate choice to help save chickens, cows, pigs, and other animals by eating only tasty vegan treats.
*****
Trying for a chill movie night at home instead? Check out our list of animal-friendly movies—and watch one of them with a friend to earn peta2 points!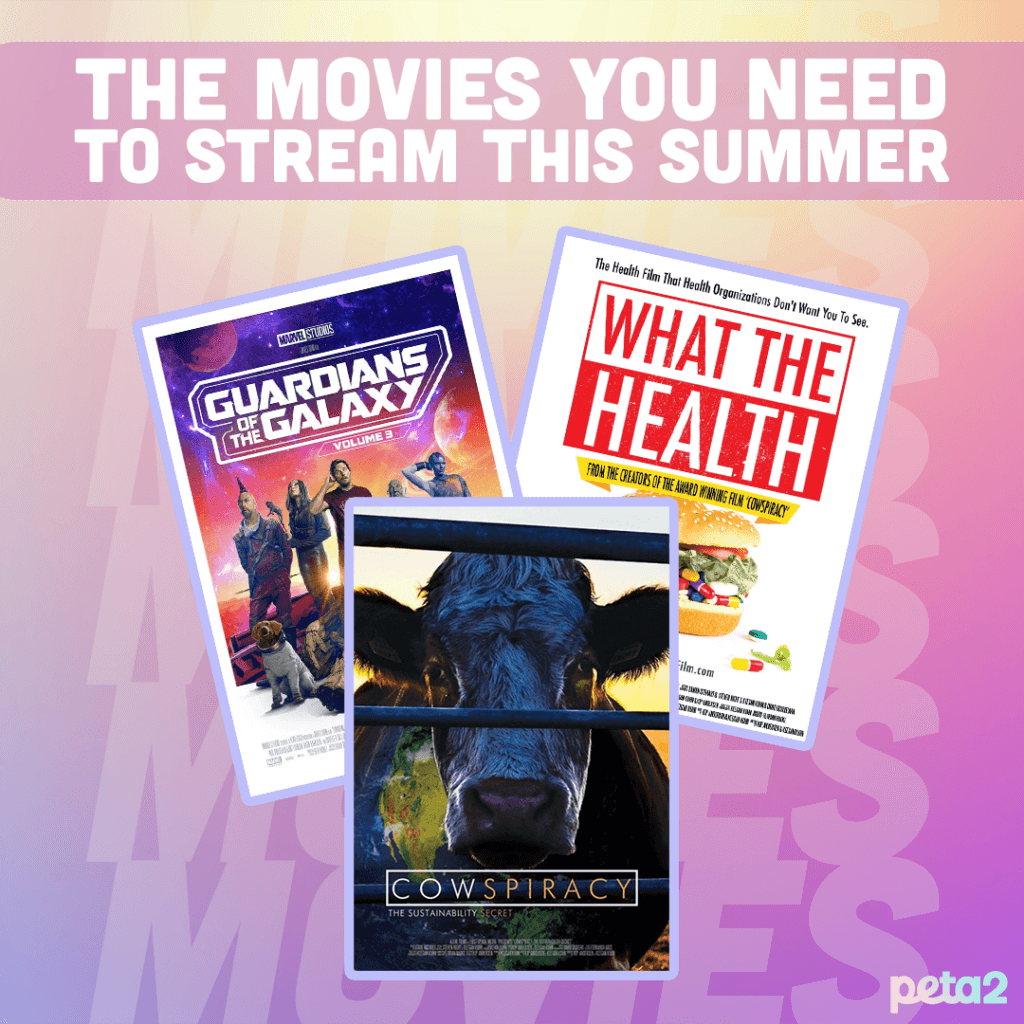 Text
peta2

to

30933

for ways to help animals, tips on compassionate living, and more!

Terms for automated texts/calls from peta2: http://peta.vg/txt. Text STOP to end, HELP for more info. Msg/data rates may apply. U.S. only.