Advice From a Vegan College Student: How to Thrive on Campus
If you're a vegan who's new to college or a college student new to vegan life, welcome! As a vegan and recent college graduate myself, I've compiled tips from my experience—so follow these and you'll be thriving and living compassionately in no time. 💕🌱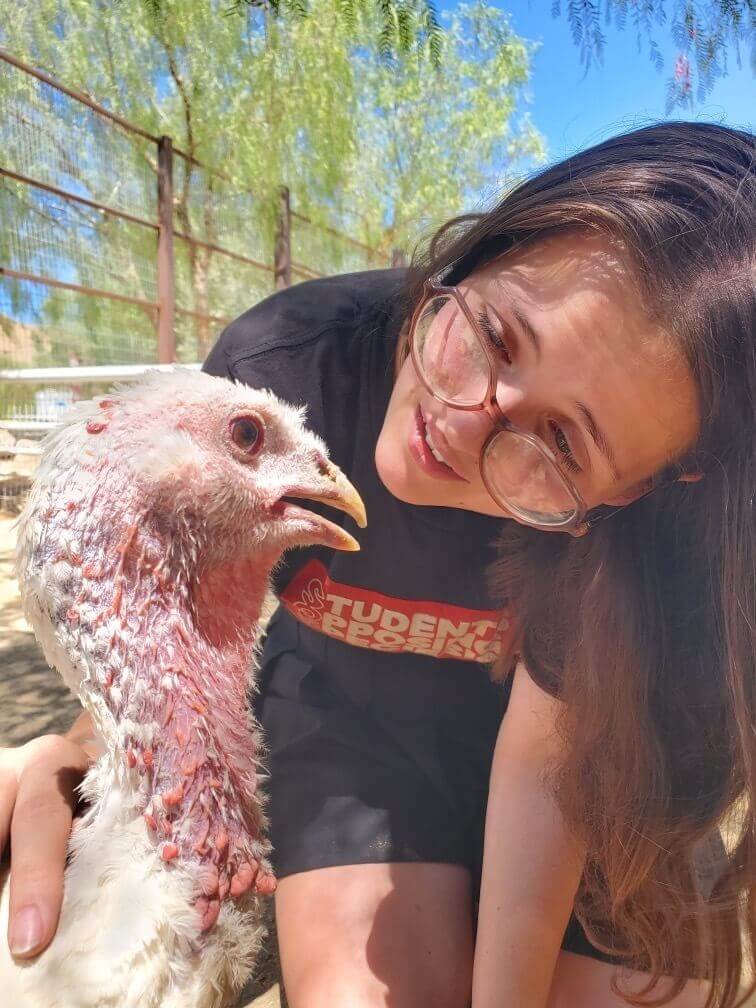 Find Vegan Food on and off Campus
One of my biggest concerns as a first-year vegan college student was finding food options—but that's because I didn't know what to look for. If the dining commons at your school doesn't have many animal-friendly choices and you're getting bored with those it does offer, follow this guide to campaign for more vegan options.
Dining Out
With so many delicious vegan options now available at local and chain restaurants, dining out as a vegan is so exciting! Some types of cuisines have lots of choices that are already vegan, like Middle Eastern food, which offers delicious dishes like falafel, hummus, tabbouleh, and vegan dolma (stuffed grape leaves). Other vegan-friendly options include Thai, Indian, and Mexican food.
Another great tool for vegans is the app and website HappyCow, which shows a map of the vegan options in your area.
Preparing Vegan Food in Your Dorm
Do you prefer to cook? Well, you're in luck! There are so many tasty vegan snacks and meals you can make in your dorm or at home, even if you don't have access to a kitchen. As a first-year student living in a dorm, one of my favorite fast, cheap, and delicious recipes was for chickpea "tuna" salad sandwiches.
If you're interested in other dorm-friendly vegan recipes, check out this cookbook. And if it's your first time shopping for yourself as a vegan, have no fear. There are vegan shopping tips all over peta2.com to help you get started!
Cosmetics and Personal-Care Items
Shopping for beauty or skin-care products? It's never been easier! No matter what types of stores you have in your town—from 7-Eleven to Sephora—there are so many great cruelty-free options out there. You can make sure all your products are vegan and animal–test free by searching for the brand's name on PETA's cruelty-free products database.
See Something, Say Something
Being a vegan in college means you'll be hyperaware of any cruelty to animals taking place on your campus. Whether it's stopping your class from dissecting animals, getting vegan options added in the dining commons, protesting the use of live-animal mascots, or educating people about the cruel and unnecessary animal experiments that are being conducted on campus, you have the power to make your college a better place for animals. As a tuition-paying student, your voice is important and can make a difference. See something involving animals that makes you uncomfortable? E-mail us at [email protected] so we can help.
Join an Animal Advocacy Group
Don't worry—you don't have to do it alone! Join an animal rights club at your college or university. If there isn't one already, form your own. Then, get on social media and start spreading the word. With the help of other compassionate people, you can work toward changing cruel practices at your school by writing letters to the administration, hosting outreach events to educate students, or leaving informational leaflets and stickers across campus. These are all things Students Opposing Speciesism can help you with!
*****
Every choice you make—from buying cruelty-free soap to eating vegan options in your dining hall—can help animals. Every time you make a compassionate choice, you're saving lives and showing people how easy and fun it is to be kind to sentient beings.
Text
peta2

to

30933

for ways to help animals, tips on compassionate living, and more!

Terms for automated texts/calls from peta2: http://peta.vg/txt. Text STOP to end, HELP for more info. Msg/data rates may apply. U.S. only.